Winter Learn to Play & Mite Development Starts December 3rd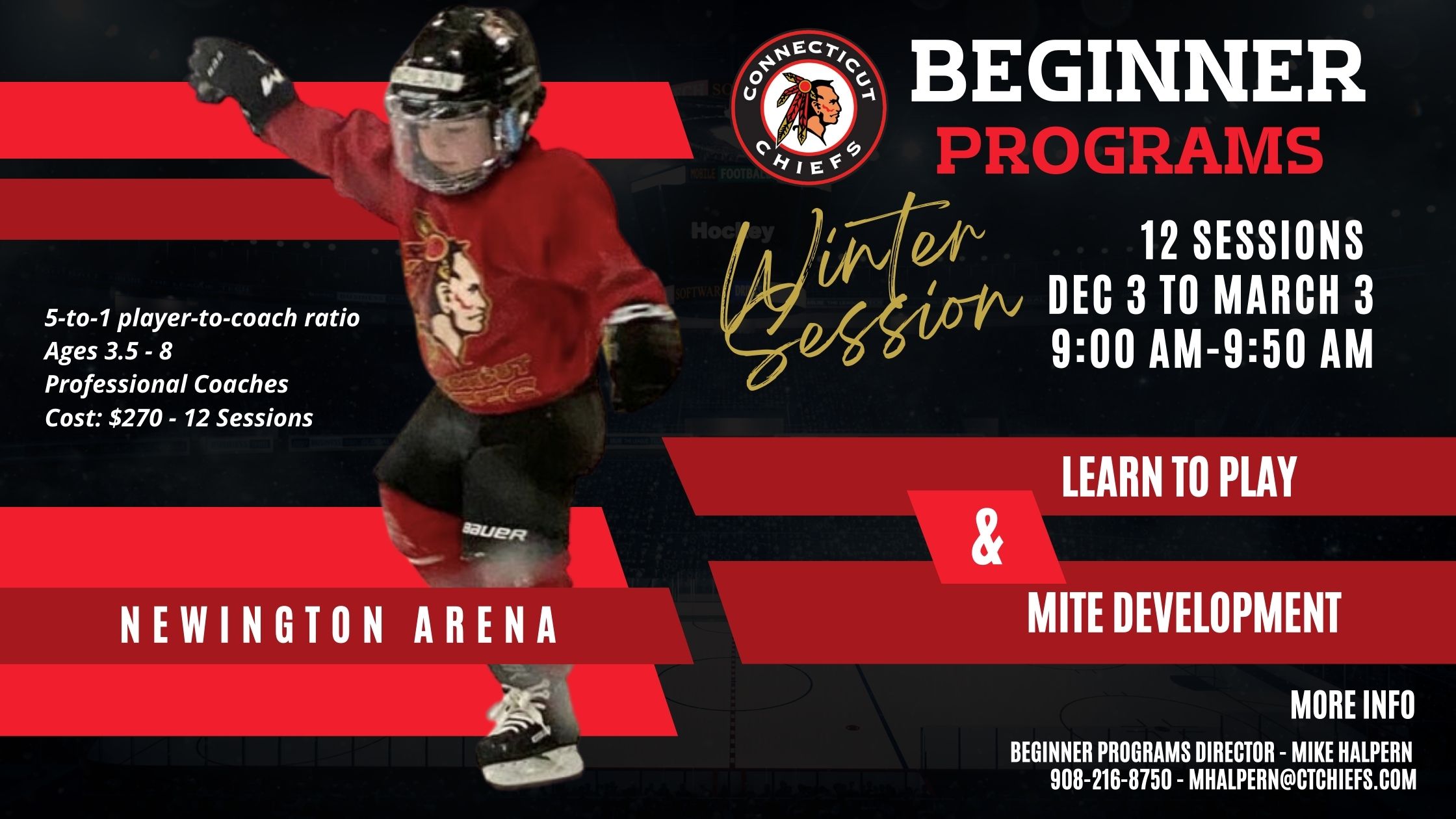 Calling all young hockey enthusiasts!
The CT Chiefs are excited to announce our upcoming winter learn-to-play hockey and mite development session for players aged 3.5-8. Whether your child is a complete beginner or has some experience skating, we have a program that's right for them.
Our professional coaches will provide your child with the skills and confidence they need to succeed on the ice. They'll learn how to skate, stop, puck handle, and shoot, all while having fun and making new friends.
Here's why you should sign up your child today:
Expert coaching: Our experienced coaches will guide your child through every step of their development.
Fun and engaging activities: We make sure our programs are fun and engaging so that your child will stay motivated and excited to learn.
Small class sizes: We keep our class sizes small so that your child gets the attention they need.
Affordable rates: We offer a variety of payment plans to make our programs affordable for all families.
Register today!
Don't miss out on this opportunity to introduce your child to the great sport of hockey. Register for our winter learn-to-play hockey and mite development session today!
Click here to learn more and register: