Martin's First Goal of Season Lifts Chiefs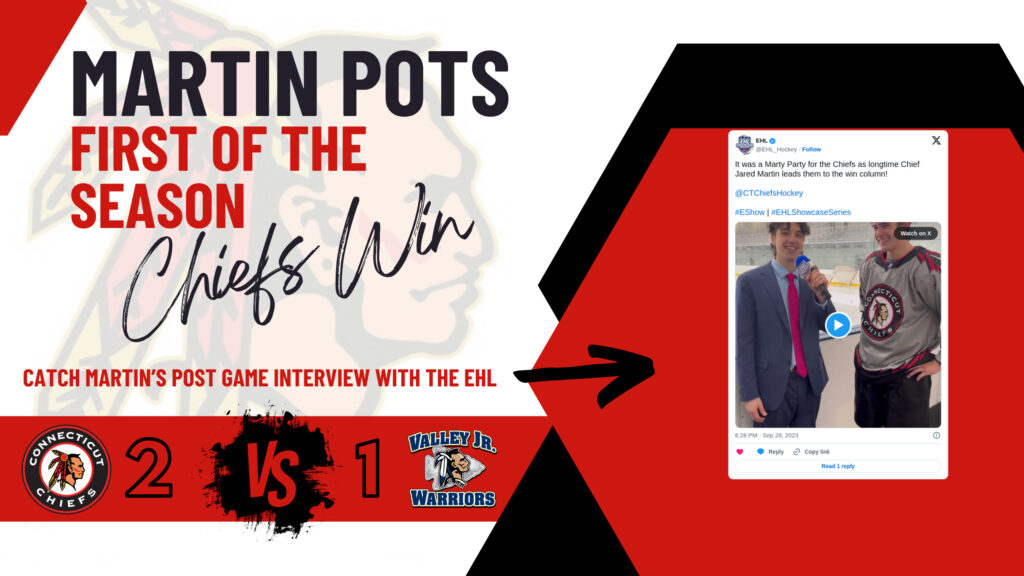 The Connecticut Chiefs outlasted the Valley Jr Warriors on Thursday afternoon, thanks to a goal from longtime Chief Jared Martin, strong defensive play, and great goaltending from Ryan Crowshaw.
The game was a close one throughout, with both teams having their chances to score. The Chiefs finally broke the deadlock in the second period when Martin scored his first goal of the season. The Chiefs were able to hold on for the win!
Martin not only brought his A-game during the game but also during the post-game interview.
Watch his post-game interview with the EHL.
It was a Marty Party for the Chiefs as longtime Chief Jared Martin leads them to the win column!@CTChiefsHockey #EShow | #EHLShowcaseSeries pic.twitter.com/qSoyHGQNUE

— EHL (@EHL_Hockey) September 28, 2023