Welcome Lee Edelman – Rocky Mountain and Midwest Regions Talent Scout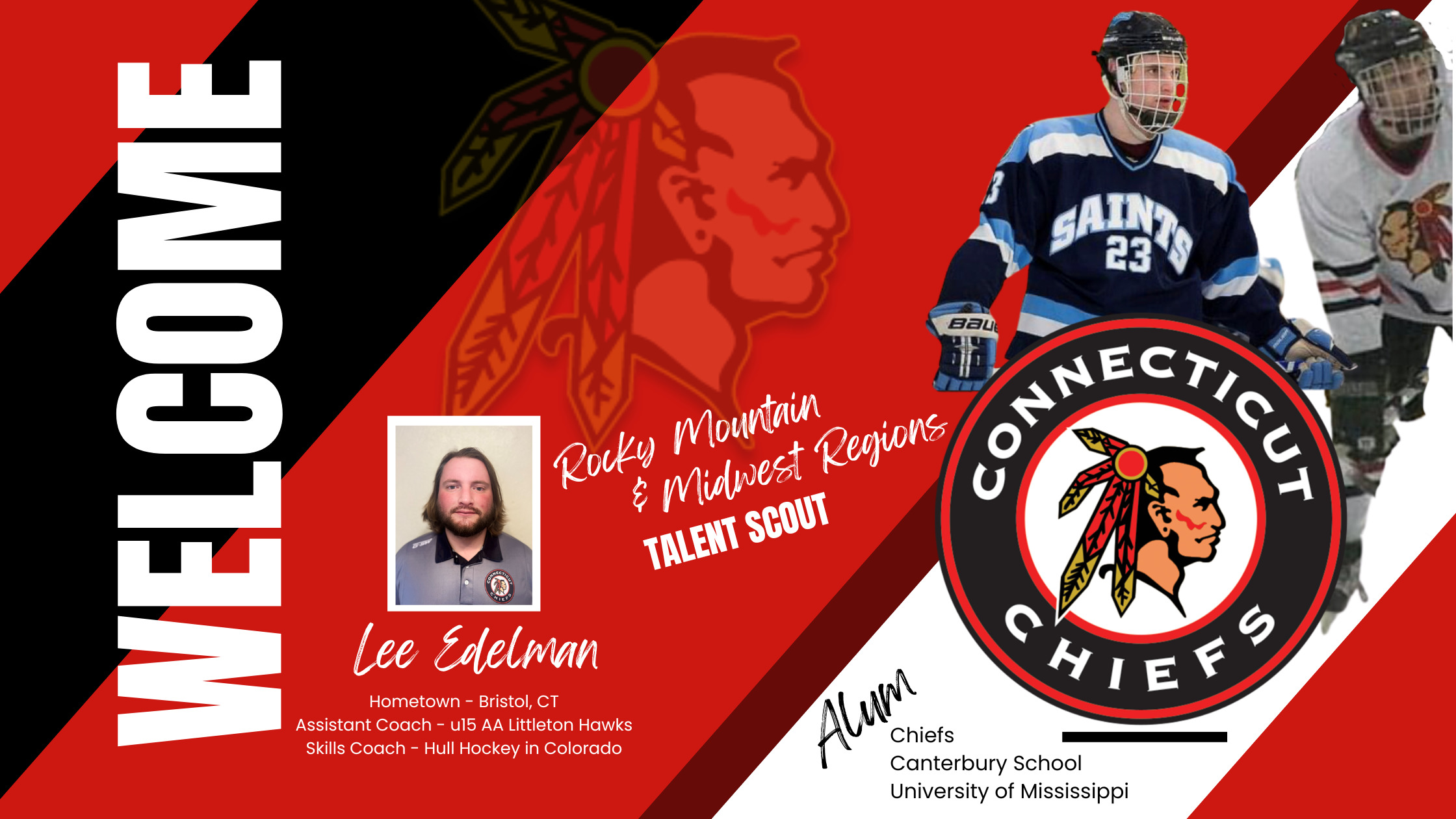 In a significant offseason move aimed at bolstering their scouting prowess, the Connecticut Chiefs proudly unveiled their latest acquisition, Lee Edelman, who's set to oversee the talent hunt in the Rocky Mountain and Midwest regions.

Hailing from the hockey-loving town of Bristol, Connecticut, Edelman isn't a stranger to the Chiefs' organization. The local prodigy once laced up his skates for the Chiefs during his midget hockey days, leaving an indelible mark with his precocious talent. Post his tenure with the Chiefs, Edelman took his burgeoning skills to the venerable ice rinks of the Canterbury School, where he showcased his mettle for two defining seasons.

But Edelman's journey didn't halt there. Answering the call from the South, he further honed his craft at the University of Mississippi, blending seamlessly with the team and wrapping up his collegiate chapter in 2017.

Today, Edelman is imparting his seasoned wisdom to the next generation of puck-handlers. He's at the helm as an assistant coach for the U15 AA Littleton Hawks, helping sculpt the raw energy of young talents into refined, rink-ready players. In tandem with this role, he's also the guiding force behind many rising stars at Hull Hockey in Colorado, teaching the intricacies of the game as a skills coach.

Yet, beyond the echo of the whistle and the cold embrace of the ice, Lee immerses himself in a different world. In the scenic backdrop of Denver, Colorado, he juggles a career with a leading hardware manufacturer, providing the same dedication and commitment that he offers to the world of hockey.

The Chiefs' organization and fans alike are buzzing with excitement with this new addition. Edelman's rich history with the team, combined with his extensive experience and expertise, is bound to usher in a new era of scouting excellence for the Connecticut Chiefs.