Give Hockey A Try – For FREE!!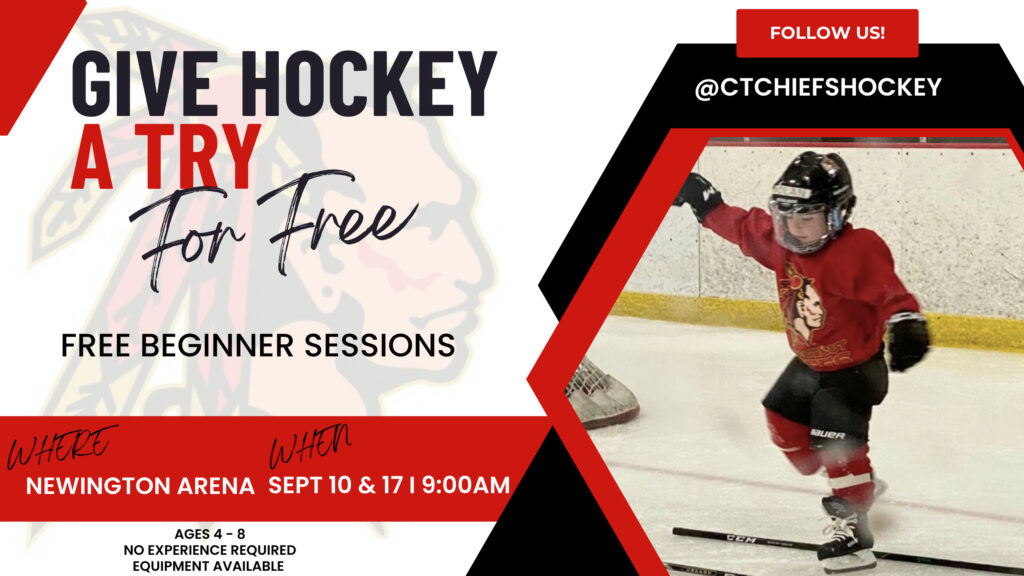 Is your young athlete dreaming of playing hockey?💭🏒
Now is your chance to get them on the ice for FREE! The CT Chiefs offer two free beginner sessions to kids ages 4-8 on September 10 & 17 at 9 am at Newington Arena. No experience is required, and equipment will be available.
Come learn to skate, shoot, and score with our experienced coaches.