6 Players selected to New England District Futures Camp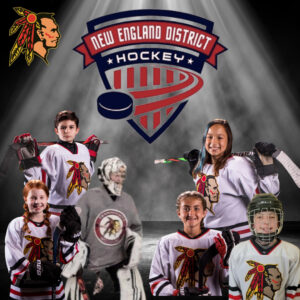 The CT Chiefs are please to announce 6 selections to the New England District Futures Camp at the 2009 and 2010 Birth Year. Representing the Chiefs at 2009 are Jameson Fisher, Cameron Packett, and Charlotte Peltz. The 2010 Chiefs are Enzo Androw, Brooklynn Romaniello, and Raven Bennett.
The Futures Development Camp is for the best 12 & 13 yr old hockey players in the New England District of USA Hockey.  The Chief players attended tryouts in Feb for an opportunity to be selected to attend this highly competitive development camp. The training sessions will be led by USA Hockey national office personnel.
This camp will be the player's first introduction to the USA Hockey National Development process, which begins at 14U. The Futures Development Camp will be on and off ice training sessions, skill development, small area games, and full ice games.